Articles on Legal Matters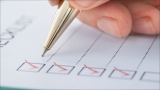 A glimpse into what our team assists clients with during the due diligence period of a potential purchase. Just what is required to do your analysis in the time allowed takes a bit of experience and as you can see, there is often more to it than just emailing the contract to your lawyer and bank. Read More…
Are you protecting yourself going into a Joint Venture?

Today I want to write about a topic I am asked about a lot – how to put together a joint venture. However this article should really be "how to put together a joint venture so you don't lose the shirt off your back, your friends, your sanity, all your free time and a substantial amount of money". Read More…
Beware of Leaky Homes

For all home buyers who may not be familiar with the purchasing process and what to look out for, you need to be satisfied that the home you are contemplating buying passes all its health tests, including being satisfied that there are no water tightness issues and that it is not a 'leaky home'.

Land covenants are a mechanism used commonly by either land owners selling land and wanting to restrict its use, particularly if they are retaining neighbouring land, or to record agreed restrictions as between neighbours of adjoining property; and there are a number of reasons why land owners may wish to restrict the use of land. Read More…