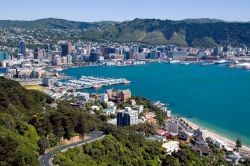 Genuine growth potential in a stable and secure environment with strong employment and income levels, means Wellington must be on the radar of any serious investor.
From technology and digital creativity, to primary industry and food production, the economy is diverse and export-focused. Partly thanks to the government sector, the Wellington economy is more resilient than the rest of the New Zealand's economy, and more able to withstand shocks such as falling commodity prices.
Wellington, along with Auckland has the highest GDP in New Zealand - more than half of employment in Wellington is based in medium and high-skilled work.
Wellington at a glance
Population
486,700 - includes Hutt and Kapiti regions (2013 Census)
Forecast Population
538,500 (2033) and 548,400 (2043), source Stats NZ
Tertiary Education
University of Victoria
Massey University Wellington Campus
Otago University Medical School
Wellington Institute of Technology
Wellington Open Polytechnic
Main Industries
Film and Media, Government Sector, Tertiary Education, Logistics and Freight, IT
Port and Freight
Centreport Wellington
Public Transport
Metlink for bus and train services. The Interislander and Bluebridge ferry services to Picton. International Airport.
Wellington Areas and Property Markets
Wellington City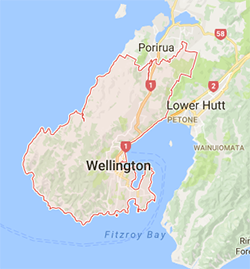 Inner Suburbs - Wellington Central is dominated by apartments and new developments are starting to come through. Just outside central is Te Aro which also has some apartments, townhouses and a lot of older properties (circa 1900). These attract professional tenants and some students. The prime areas for student rentals are Kelburn, Aro Valley and Newtown. Always in hot demand and are generally rented from Feb-Feb every year. Mount Victoria is a high capital gains suburb right next to the entertainment hub, Courtenay Place. Yields are typically very low here and properties are also very old. They do attract young professionals mainly and some students.
CBD Apartment Market - Very strong market and a number of new developments are about to commence. Oriental Bay apartments can top $3M but closer to Courtenay place you can get some good value apartments that attract young professionals and students. Dual-Key apartments are proving to be very popular and represent a good yield. Also has appeal for AirBnB renting. Be careful of buildings earthqauke rating and any water tightness issues on older apartments.
West Wellington - Around the aiport there are very popular suburbs with home buyers. These include Kilbirnie, Rongotai and Miramar. Miramar is very popular as Weta Workshop operate there. Through the tunnel is Seatoun, a very sought after suburb. Prices are quite high and yields are low.
South Wellington - Very popular with families and also beach activities, especially surfing and wind surfing. Lyall Bay is closest to the water and a little further towards the city is Berhampore. Island Bay is another area near the beach. These are very strong demand areas for rental accomodation.
North Wellington - Heading north of the city and up State Highway 1, you come across Khandallah, Johnsonville, Newlands and then Tawa. Houses generally become cheaper the further you go out, and all areas have high demand with tenants. Johnsonville has become very hard to buy in for first home buyers so they are moving further North (and also over to the Hutt).
Porirua and Kapiti Coast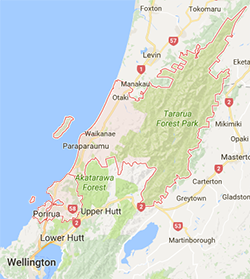 Porirua City is a mixed area and contains a lot of state housing. Houses are generally much cheaper here and in good demand. If buying in Porirua, be sure to check the area out well and also the street.
Porirua Area there is sought after seaside villages such as Plimmerton and Pukerua Bay, "up and coming" areas like Titahi Bay and big new subdivisions with large family homes such as Whitby and Aotea.
Kapiti Coast - Further North lies Paraparaumu, Waikane and then Otaki. These are experiencing tremendous growth as major roading projects will make commuting to Wellington much faster. This is also a popular area for retirees and the beaches are safe and sought after. Weather is generally warmer than Wellington and the commute is around 40 minutes to the Wellington CBD.
Hutt Valley and Wainuiomata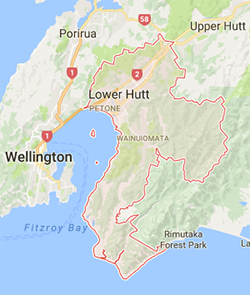 Central Hutt - Is very popular for families and renters. It is also an expensive area with nice houses close to the CBD. Just north, is Epuni, Avalon, Taita and Naenae. The prices generally drop the further north you go. Taita and Naenae has more state housing, so be sure to do your due diligence if buying in this popular rental area. Further North is Stokes Valley which is a popular area for families and good rental demand. Know your streets, Central Hutt can represent great value... or a property that is a nightmare to manage.
Petone - Close to the beach and the city, this area is very popular with families and rental yields are generally low.
Western Hills - Very popular with families and can represent some good buying. Be careful of the aspect and sun.
Wainuiomata - Just over the eastern hill is this popular suburb. It has it's own micro climate and is very popular with young families as well as renters. This area represents great value for first home buyers as well but some streets are best avoided. Parkvale is the most popular and expensive area in Wainuiomata. Again, sun is important.
Upper Hutt
Further North of Lower Hutt is the popular catchment of Upper Hutt. This area has experienced steady growth for a number of years now and can represent good buying for investors and home buyers. New Zealand Defence Force also have a presence in the area.
Maps: Wellington Suburbs | Region
Wellington Property for Sale
All our Wellington properties have SOLD. Make sure you are added to our Wellington Hotlist of buyers who get first notification about new properties to ensure you don't miss out.
Articles Featuring Wellington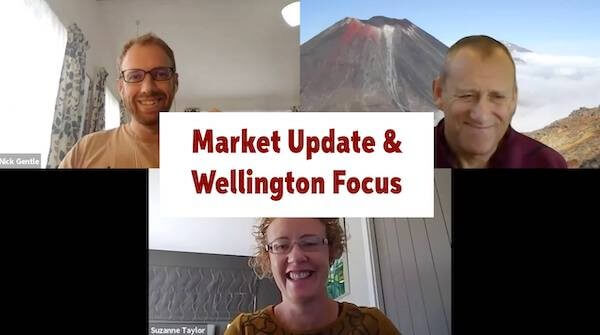 Covid-19 Update + Wellington Focus
Nick, Peter and Suzanne hopped on a Webinar to discuss recent happenings with property and Covid-19 as the country prepares to exit level 4. We then dove into the Wellington market and look forward to see what life holds for the capital. Read More…
How to Invest in Wellington
iFindProperty is a licensed real estate agency, and we cover the whole Wellington region. Our team are all investors and excel at helping other buy, or sell, Wellington investment properties.
Premium Buyers Service: A professional investor works just for YOU to secure you a great investment that meets your criteria.

Limited spaces available.

Property Listings: We advertise Wellington listings for sale by email. Join our mailing list for free.
Hot Buyers List: For Wellington-specific information please request to join the Wellington hotlist, after an introductory phone call you will start to be notified about Wellington deals first.
After 9 years of searching for a way to invest in an NZ rental property whilst in the middle east, I finally found iFindProperty. It was well worth waiting for. Not only have I now purchased my first rental property, I have gained an incredible amount of knowledge from working with a team of professional investors who have a lot more experience than myself to help me make informed and sensible decisions.

The entire team was there for me every step of the way, regardless of how many questions I asked! I feel like I have not only been introduced to an entire network of contacts, whom I hope to use going forward, but I have also gained friends.
For Vendors
iFindProperty runs a full-service property sales operation. We are investors also so work with an agent who understands YOU and get great results with minimal disruption to your tenants.
We decided to sell our much loved family home of 12 years so contacted someone whom helped us in the past, unfortunately he did not specialise in our current location and so we trusted his recommendation to Peter Ambrose.

I contacted Peter and we explained what we wanted after meeting and the rest was a blur as it happened so quickly. We found Peter friendly and easy to communicate with. His expertise was genuine and transparent, especially if there was something we needed clarified and unsure about. After first-hand experience we can now confidently and personally highly recommend Peter Ambrose and iFindProperty to others that need to go through what would normally be a stressful process of selling your property and home with ease and the least hassle.

Again, we express our thanks and much appreciation.
Please contact our team below or enquire through our website.
The Wellington Team