Fast becoming a hotspot for those looking to get away from the hustle and bustle of bigger cities in exchange for smaller communities with better scenery, more sunshine hours, fresh air and of course, better yields.
City dwellers with an eye on property will also hold up the province as an area where considerably cheaper housing can be bought compared with the main cities, and a great lifestyle enjoyed. The Bay is particularly popular with first home buyer families, with a range of great schools, and outdoor amenities.
Hawkes Bay is made up of several individual areas, each with their own diverse and interesting traits. Located on the east coast of the North Island of New Zealand, Hawkes Bay spans from Mahia in the north through to Porangahau in the south, covering 1.42 million hectares and 350km of Pacific Ocean coastline. The main centres are Northern Hawkes Bay - encompassing Wairoa, Mahia and Lake Waikaremoana - Hastings, Havelock North, Napier and Central Hawkes Bay.
The actual "Bay" itself is key to the regional economy. The Napier port supports a large labour and the fishing industry is also strong. Also prominent are fruit growing, tourism and of course, wine. The history of successful sheep and beef farming has created a "kiwi-as" culture that the locals are proud of.
Wine lovers can thank the insight of the missionaries who planted the regions first vines in the 19th century as the Hawkes Bay produces some of the best wine in the country, which is widely admired overseas.
Hawkes Bay at a glance
| | |
| --- | --- |
| Population | The region's population is 164,000 as of June 2017, 3.4 percent of New Zealand's population. Around 81% of the region's population lives in the adjacent Napier-Hastings areas. |
| Tertiary Education | Eastern Institute of Technology |
| Main Industries | Farming, horticulture (apples, stone fruit, and vegetables), wine and tourism are key industries. The Port of Napier is a major export and transport hub on the east coast. |
| Ports and Rail | The Port of Napier |
| Public Transport | Hawkes Bay Regional Council for bus service and links to Havelock North, Napier and Hastings. The Hawkes Bay Expressway now runs from Napier Airport to Flaxmere, and this allows employees and owners from large based business in Hastings to live in Napier and commute with ease. |
Property Market Update - January 2019
Currently only limited by a shortage of listings, buyer demand in the area remains huge and prices continue to rise.
The statistics certainly reflect this trend with the Hawke's Bay median house price showing a rise of 57 per cent from September 2015 of $279,000 to a record high of $464,125 for the month of January 2019 - up 17.4 per cent on the same time last year and 5.2 per cent up on the previous all-time high. In fact, Hawke's Bay is one of the provinces leading the country in terms of rise in house prices, growing almost 18 per cent in the past year in comparison with Auckland's slightly negative growth rate of -0.4%.
At the higher end of the market, the number of Hawke's Bay homes selling for over one million dollars rose by a similar margin of 58 per cent since 2016, the third highest increase in the country. 
The average house price in Central Hawke's Bay is now $285,000 - up marginally on the same time last year ($282,750).
Meanwhile, the average price in Hastings is $498,871 - $54,000 up on the same time last year, and in Napier, prices rose a whopping $60,000 on last year. Napier's new median is $526,506.
The latest QV (Quotable Value) House Price Index shows at the end of December 2018 nationwide residential property values have risen 3.2% per cent over the past year, those in Central Hawke's Bay and Napier have risen at 19.7% and 10.2% respectively, and property value rises in Hastings have risen 10.2%.
Maps: Hawkes Bay
Hawkes Bay Property for Sale
All our Hawkes Bay properties have SOLD. Make sure you are added to our Hawkes Bay Hotlist of buyers who get first notification about new properties to ensure you don't miss out.
Articles Featuring Hawkes Bay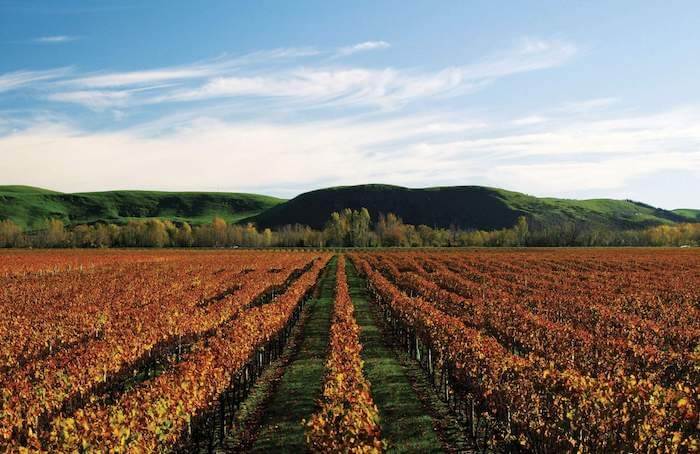 Case Study: Great yields in Hawkes Bay
In a hot property market where affordable houses are quickly snapped up, our client nabbed themselves a great cashflow property at a price that means they will be able to buy again soon. Read More…
How to Invest in Hawkes Bay
iFindProperty is a licensed real estate agency, and we cover all the Hawkes Bay region. Lauren is an investor herself and the best in the business at helping other buy, or sell, Hawkes Bay investment properties.
Premium Buyers Service: Engage our Hawkes Bay Property Investment Specialist, Lauren, to hit the pavement and find a property that meets all of YOUR criteria.
Property Listings: We advertise Hawkes Bay listings for sale by email. Join our mailing list for free.
For Vendors
iFindProperty runs a full-service property sales operation. Work with an agent who understands property investment and how to market your property to other investors, in a way that doesn't upset your tenants!
Please contact Lauren below or enquire through our website.
The Hawkes Bay Team