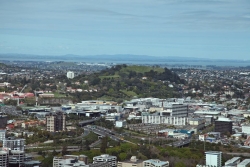 Auckland is New Zealand's economic powerhouse, contributing 38% of the nation's GDP and with this booming economy Auckland provides multiple opportunities to grow and develop investments across a range of sectors including real estate.
The city is home to the vast bulk of multi-national and national head offices in New Zealand with almost 40 per cent of residents were born outside of New Zealand. Recent years have seen enviable growth in population due to significant increase in net migration as the rest of the world and returning Kiwis have come to appreciate what Auckland has to offer and have made the city their home.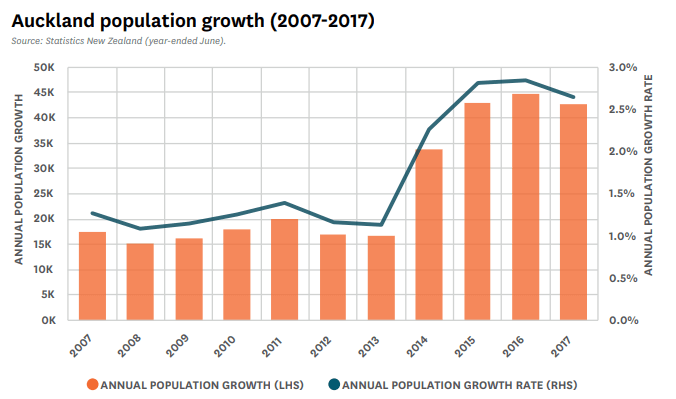 To support such significant growth and population increase, Auckland Council and the Government have undertaken several infrastructural projects such as City Rail Link, Light Rail Project (ATAP) between City Centre and the Airport.
The job opportunities created as a result of such growth expansion and unemployment at 4.5 per cent, one of the lowest levels in the past decade there is a significant pressure on housing solution. Unfortunately, due to poor housing planning by the Council, Auckland has seen a property boom that is driven by high immigration, a severe lack of supply and record low interest rates. Developments simply can't be built quick enough, which makes for an exciting time in the region's growth and expansion towards a modern city.
High entry barriers to home ownership has retained a strong and consistent demand in rental properties across Auckland specially with properties located in growth areas and close to transport hubs attracting premium rents.
With median Auckland house price soaring about $405K between 2007 and 2016 high yields are hard to come by although the huge demand and lack of properties has resulted in great capital gains and your odds of an extended vacancy period are minimal. Good returns can still be had, particularly with investors willing to be creative, while buy and hold is a viable strategy as the city adapts to the stunning population, infrastructural and economic growth.
Auckland at a glance
Population
1.65m (year ended June 2017)
Forecast Population
2.0m (2033) and 2.5m (2043), source Statistics New Zealand
Tertiary Education
The University of Auckland
Auckland University of Technology
Massey University & many others
Main Industries
Food & Beverage, Information Communications Technology, Tourism, Construction and Engineering, Manufacturing, International Education, Marine
Ports and Rail
Ports of Auckland
Kiwi Rail
Public Transport
Auckland Transport Bus, Train or Ferry
The Auckland Unitary Plan
With Auckland's Unitary Plan now Operative in part, allowing higher density zones, a significant investor opportunity for land development via subdivision potential has been unlocked.
Auckland zones minimum net site area for subdivisions*:
Zone:                                                                                     Minimum net site area:
Residential Terrace Housing and Apartment Buildings Zone            1,200m²
Residential – Mixed Housing Urban Zone 300m²
Residential – Mixed Housing Suburban Zone                                      400m²
Residential – Single House lot 600m²
* Rules may change at any time, please do your own research when considering a subdivision
The Different Areas
Auckland City CBD
The CBD area is dominated by apartments with a mix of student and investor rentals with "central lifestyle" properties. CBD apartments are attractive for investors for their strong rental demand and higher rental yields. A number of new developments are in the pipeline and for investors Dual Key apartment options are starting to prove popular. When considering an apartment check the title of the land and the age of the building. In the past water tightness issues have caused major headaches for apartment owners, however building standards have been significantly improved in recent times.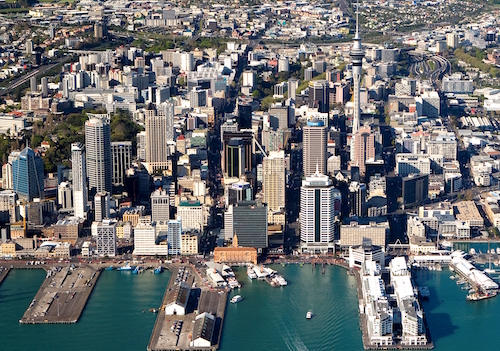 Central Auckland
Mt Albert, Kingsland, Newmarket, Parnell and Ponsonby have seen changes recently with more apartment developments being produced. These are sought after suburbs for home owners and tenants due to their proximity to the city and entertainment areas of Ponsonby, "K road" and Eden Park. These areas reflect their proximity in their price.
West Auckland
West Auckland has always been a popular investment choice, lower prices than central and a strong rental demand makes yields more attractive. Suburbs along the Western train line are generally good options. These include Avondale, New Lynn, Glen Eden, Henderson and Swanson. Te Atatu is also popular and improved transport links out west will open up this region with further population growth predicted. Multi-income properties are the common strategy to get good yields, either by converting and existing property or buying an investment where the work is already done. Make sure you check any work or planned projects with council first.
North West Auckland
Near the end of SH16 you come into Massey, West harbour. Massey and Royal Heights have traditionally been a high rental area and with a lot of 80's Keith Hay style "box" homes, an abundance of renovation opportunities exist. West Harbour has a higher home owner rate and tends to be segregated into New and Old West Harbour, Old West harbour comprises of a similar 80s houses as Massey and New West Harbour a higher proportion of 90's plaster clad homes, which you need to be careful when buying because of perceptions of weather tightness. Hobsonville has made headlines after the conversion of 167ha Air force base into a sustainable government Special Housing Area comprising of 4500 townhouses and apartments. This area has seen huge capital gains and a demand that doesn't seem to be diminishing although prices are nearing seven figures.
South Auckland
South Auckland has always been a popular investment choice, due to its stronger yields, lower prices and good tenant demand. Suburbs along the Southern train line are a good option, as along with being attractive to tenants you're also future proofing against Auckland population growth and the increasing traffic congestion situation. The main suburbs along the train route are Otahuhu, Mangere East, Papatoetoe and Manurewa.
Anywhere in proximity to the Manukau CBD and Southwestern Motorway (20) are also popular due to easy access to the airport and soon to be Waterview connection.
Generally, the closer to the Auckland CBD you are the higher the price expectation will be.  With prices skyrocketing over the previous few years many home buyers have started purchasing in areas such as Mangere East and Papatoetoe and even further south to the likes of Weymouth and Manurewa.
North Shore
Properties on the shore have seen drastic capital gains leaving most of Auckland let alone the country running to hide. New developments are on the rise with apartment buildings being built in Takapuna and Albany. The reasonably new kid on the block is Albany which in just 10 years has gone from farm land to massive infrastructure upgrades, Westfield opening a large mall and a Massey university campus alongside QBE stadium. This makes a great area for both student accommodation and home owners for people taking up jobs outside the CBD to avoid the traffic. Other sought after investment areas include Unsworth Heights, Glenfield and Birkenhead.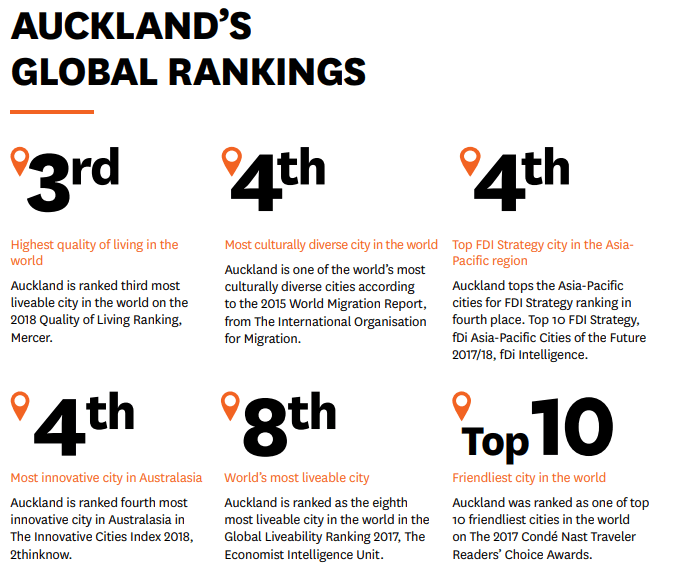 Articles Featuring Auckland
How to Invest in Auckland
iFindProperty is a licensed real estate agency and we cover all of the Auckland region. We believe we are the best in the business at helping others buy, or sell, Auckland investment properties.
Premium Buyers Service: For serious buyers only. Engage an iFindProperty expert to secure you a great investment that meets your criteria.

Limited spaces available.

Property Listings: We advertise Auckland listings for sale by email. Join our mailing list for free.
We have purchased 3 properties through iFindProperty. The agent persevered with us investigating many properties in a very challenging market before completing a successful purchase.

We were very pleased with their determination to find the right deal for us, in particular as we are out of NZ, and need to rely heavily on local knowledge and advice."
For Vendors
iFindProperty runs a full-service property sales operation. We are investors also so work with an agent who understands YOU and get great results with minimal disruption to your tenants.
Please contact our team below.
Our Auckland Team