[SOLD] Dual Income Cashflow with Massive Upside
13A & 13B Titoki Street, Castlecliff, Whanganui - $363,800
Dual income postive cashflow (potential 8.6% yield) units in Whanganui with opportunity to add extra bedrooms (and further cashflow!)
---
About the Property
These two x two bedroom units are joined centrally by two single garages which create the opportunity to transform these properties each into three bedroom units. There is still a huge amount of off-road parking space available and plenty of space to build additional carports or garages if desired (subject to council approval).
Built in the 1960s, exterior construction is low maintenance – hardiplank and aluminium window joinery with iron roofing. A frame design.
Fully fenced.
Neutrally painted interiors
Each unit has two double bedrooms with built in wardrobes.
Tidy backyard garden areas.
The front flat 13a is closest to the road and has a larger back sections. It has an older style kitchen with rangehood and a wet bathroom with shower and toilet.
The laundry is located in the garage.
13b – The layout is almost identical. We don't have so many photos of this unit but you will see they are the last ones in the series of photos. Unlike 13a the bathroom has an enclosed shower and there is no rangehood in the kitchen. The enclosed backyard area is also smaller.
Neither of these units has heating which of course the purchaser will need to do to comply with new legislation. and attract maximum rent, We are happy to help obtain quotes for this.
These units are currently renting for $280 and $260p/w respectively with tenants who want to stay. We can provide rental appraisals which indicate these are slightly below market rent and could be achieving $320 (13a) and $300(13b).
Furthermore, appraisals for these properties if they were converted to three bedroom show they could achieve $350 - $360 each per week.
We have had a builder visit the properties who has given a ballpark figure for renovating each garage into a bedroom at about $15k plus electrical. Allowing also for consent fees a figure of approximately $20-$22k per unit is feasible, however any purchaser will need to ensure they do their own due diligence to verify this.
The numbers:
With a purchase price of 364k and estimated improvements of 45k these units could return an income of up to $710p/w which equates to a potential yield of 9% GY.
Amenities
Situated just a 7 minute drive from the central city, this seaside community has experienced a sharp increase in property activity driven by both first home buyers and investors to the area.
Castlecliff is serviced with a great café and central hub around Rangiora St and down to the beach that has been revitalised by the Progress Castlecliff committee. A new 34ha subdivision has been approved on the outskirts of Castlecliff but won't be available for up to seven years.
In February 2018, Regional Economic Development Minister Shane Jones announced $6 million from government's Provincial Growth Fund would go towards the revitalisation of the Whanganui Port and an upgrade of the Whanganui rail line. Both are based in Castlecliff.
Further development of the Mosston Rd area is being completed with the sealing of Mill Rd accessing commercial sites. The Fitzherbert extension, due to be started this financial year, will provide additional easy access to the Castlecliff area. The medical centre on Mill Rd is just a few years old.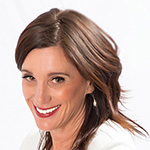 Maree Tassell
Licensed Agent - REAA 2008
maree@ifindproperty.co.nz
027 486 6146
Contact us about this property