Home
›
Products
›
Gf-20-properties-real-estate-investors-secrets-2nd-edition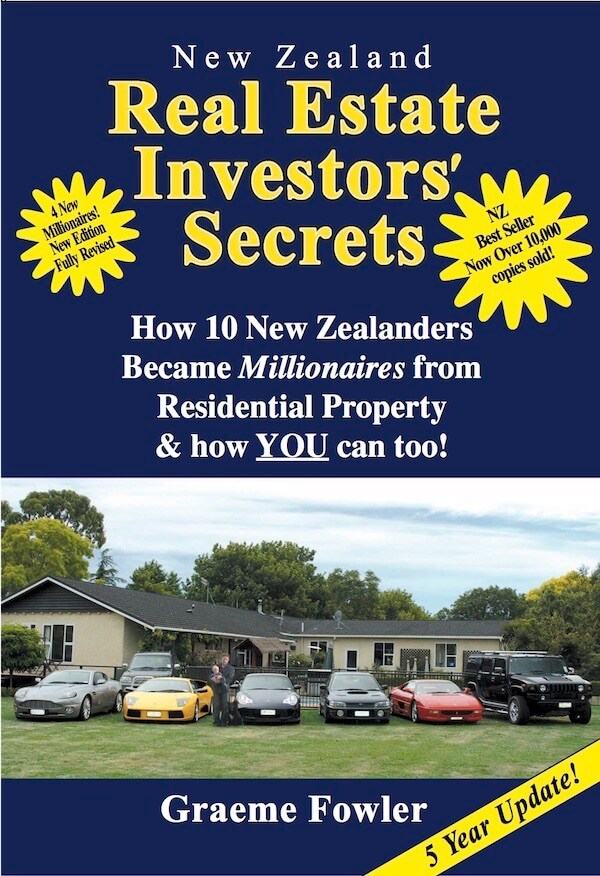 Real Estate Investors Secrets - 2nd Edition
$15.00
NZD


Approx $9.16

USD
Blurb: In this book, 10 New Zealanders including the author tell in their own words how they became millionaires investing in property.
New edition, fully updated including new case studies
The first edition sold 10,000 copies, totally selling out two printings
Book Author: Graeme Fowler
Product Type: Ebook

Description:
This product is an ebook and will work on a Kindle, other e-readers and will also be delivered as a PDF.
A new edition of one of New Zealand's best selling property books ever, fully updated including new case studies. This was published in 2011 and is now available in ebook format.
The first edition sold 10,000 copies, totally selling out two printings.

In this book, 10 New Zealanders tell in their own words how they became millionaires investing in property.
Graeme speaks from his own experience and is one of the 10 case-studies

The huge popularity of the first edition of this book, and the feedback from readers that continues five years on, is testimony to the successful approach it's taken - practical, honest, warts-and-all accounts from successful investors across a number of regions that show just what can be achieved and how to do it.
The second edition, updated five years after the original was written, takes this a step further. Of the 10 case studies, six have been updated showing what has happened - good and bad - five years on. And four new chapters, from new property millionaires, have been added.
In this book, you will learn:
The mistakes they made, the successes they had
No-Money-Down deals
The psychology of investing in real estate
Why most property investors lose money long term
Various strategies they've used - quick cash, buy and hold, wraps
Negotiation techniques that could save you thousands of dollars