Investing in Wainuiomata
by Kelly Lowe on
Article appears under: About Property Investment, Local Markets, Wellington, Wellington
---
Kelly here.
Today, I thought I would share a little about Wainuiomata in Lower Hutt. As a Hutt Valley local, "Wainui" was to me where my Great Aunty lived when I was young and we used to do the annual mission over to visit her place on Boxing day. Being a child it felt so far to get to the bottom of the hill and then it was like a different world when you finally reached the top and went down over the other side into that green valley.
Not many years ago it looked like Wainuiomata was dying a fast death with population dwindling, the mall closing and the socioeconomic situation heading in the wrong direction. The area didn't have much going for it, except all that land and open spaces. Spring forward a couple of years, Labour government in, population growth in the greater Wellington region is increasing, land shortage is being felt in other parts of Wellington, a walkway/cycleway is going in and property prices are starting to rise. This last bit always gets my attention.
As it turns out I'm not the only one with Wainui on the brain lately and a LOT has been happening there, particularly in the last few months that investors should stand up and take note of.
A new retirement village is being built (will bring new population and jobs)
Countdown has purchased the large mall that closed a few years ago and plan to redevelop it (again more jobs for the suburb)
Land sizes are often generally larger (may offer development potential in the future)
A new $11m cycleway is being built (council is investing in this area)
The high school is going to be completely rebuilt by the current government
House prices are on the rise
A new purpose-built dog park is being developed 
Quite a few new subdivisions have been created and new homes are being built, lifting the overall qualify of housing in the area.
Wellington Property News
Wellington property market news, stats, case studies and more, periodically delivered to your inbox.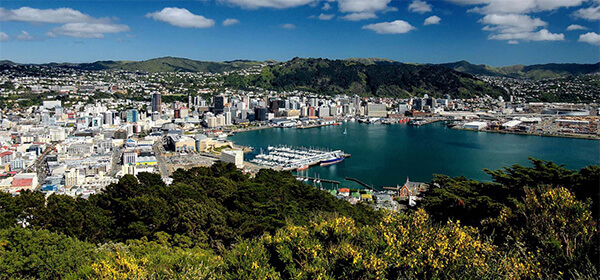 I am now officially a fan of "Wainui", and I plan to buy there myself in the coming months. I believe it is on the start of its journey and I want to be part of that as an investor. As a Hutt Valley local I feel the Wainui tide is turning and I'm look forward to being part of its future and getting in now before it becomes the next Naenae/Taita.
Like all up and coming places there are streets to 100% avoid and those that are current "rock stars". To the outside eyes these streets can be hard to differentiate and it can be easy to make a mistake that can be hard to recover from. If you would like to join me on the Wainui ride please let me know. I potentially have a place coming to the market in the next few weeks which will offer someone a great deal. Please get in touch if you are interested in finding out more about Wainui and the investment opportunities there.  
---
Kelly Lowe represents iFindProperty in the Wellington Region focusing on The Hutt Valley (which includes Wainuiomata) and the Kapiti Coast. With a strong background in trading and renovation she has an eye for a deal and can quickly put together a team for iFindProperty buyers to add value to their purchases.
---