Leverage
by Nick Gentle, May 2018
"The value of one piece of advice or connection made is infinitesimally higher than the cost."
I made that comment when asked why joining a local Property Investors Association was worth the investment, however it sums up my thinking about mentoring, tax advice, property management, legal costs, building inspections, seminars, books, insurance advice, architect/designer fees and getting expert advice on funding (mortgages).
Property Investment is a game of leverage. Most investors learn very quickly how we leverage our deposit to buy a property that is more expensive than we could buy with just cash, then we gain further leverage from the tenants of the property paying for the property ongoing. Capital growth, when it does happen is leverage working in our favour again. The flip-side of that of course is that you can become over leveraged (particularly in a rising market) and exposed to financial risk.
Leverage goes far beyond your mortgage however.
Having a team around you is a form of leverage. We (well, many of us) get help from our property manager and their team to find the right tenants, keep tenants happy and the building maintained, our broker or bank's time to keep the loans in place, our accountant's time to make sure our taxes are correct and up to date etc...
When the team around a deal is set up correctly, each person
that contributes to it will create more wealth for you than what they charge to play their part.
So, what about advice? The leverage potential of good advice properly applied is massive, simply because when applied to deals as expensive as property transactions the impact can be huge.
Tax and structure advice? One hour of a property accountant's time to go through your goals and situation may cost you $200 - $300 but in return you most tax efficient and flexible structure for you. Restructuring down the line can cost thousands or tens of thousands in legal, bank and accounting fees, let alone any tax issues you may find yourself facing. The leveraged impact of good structure advice will become much more apparent when you have 5 properties 15 years from now than when you are considering your first!
The value of mentoring or coaching is debated a lot and in New Zealand there are Property Investor Associations which cost a fee to be a member for, so folks often ask whether it is worth paying the cost. Graeme Fowler wrote recently that it often takes the student being in the right get the most value out of coaching or any advice and I agree with him 100%.
I am convinced that even thought you may not realize it at the time, you will gain at least one connection or new piece of knowledge that when followed through upon, will make or save you tens or hundreds of thousands of dollars over time, if not millions.
I'll share my own story a bit because it is a nice example of the power of leveraging a team of experts, the banks money and paying for expert advice to make some deals work.
A few years ago now I had bought a rundown inner-city property that I knew I wanted to remodel to increase cashflow, however was stuck on how to best handle this. I was getting a lot of conflicting, albeit well-intentioned advice, for free. In the meantime, I hadn't really focused on moving forward as an investor for a couple of years, so I was "scuffling".
I signed up to work with a successful investor and coach who helped me work out the pros and cons of different approaches to my project. He in turn introduced me to an architect who understood the market I wanted to rent to and helped me find a good builder. I leveraged off their combined knowledge (and patience in answering all of my questions) and also my property manager in deciding on a renovation and remodel strategy.
The project increased the value of the property significantly and the rent doubled. I thought that was a great outcome, so I sold some other properties and bought a similar project, 9 months later and another renovation in the books I bought a third, which is ongoing. This has been life-changing financially but more than that I found that I really enjoy this style of investing. It's great fun.
Back to leverage. The most recent two deals I bought, planned and worked through largely on my own and largely from overseas. How? I help run an investment property finding business (where clients leverage our knowledge to buy rental properties and get a team put together for team) so pulling together a team to make something happen is pretty much what we do…. I worked with these folks:
An architect to look at potential configuration changes and advise on what would fly with council
A builder to help appraise options and then of course later to do the build
A property manager to advise on rent potential and more importantly "rentability" of different ideas
A valuer to run the figures over with quickly
A mortgage broker to secure funding for the project (I didn't know you could do this until I asked)
An insurance broker to find a way to get both property cover and project works insurance during an embargo - while others were saying you "couldn't get insurance" in Wellington.
I leveraged their time and expertise to make it work and the bank's money to fund it. If I had stuck with what I knew and could control, none of this would have happened. I'd still be there with my first property trying to figure out what to do with it.
For what it's worth I don't quibble on fees (after a cursory check on gong market rates) with any of the professionals involved. Sure, I could negotiate on rates but right now I want my team to pick up the phone when I call because I am a valuable client and good to work with.
Professionals know that investors make money from their services and who would want to be leveraged for cheap? If my property manager or architect know I'm going to squeeze them on fees, are they going to pop over to a house at short notice and let me know if it's a potential deal or not?
You don't need to be at the renovation/remodel extreme end of property investment to reap the benefits of leveraging a great team. It doesn't matter if your style of investing is "set and forget", new build, "roll up your sleeves" or something else. The benefits of getting the right advice at the right time and acting on it will compound exponentially over time just as much as the leverage you already enjoy from the bank.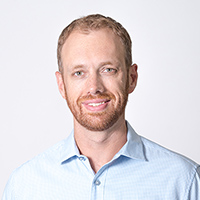 Nick Gentle
Business Owner & Operations Manager
nick@ifindproperty.co.nz