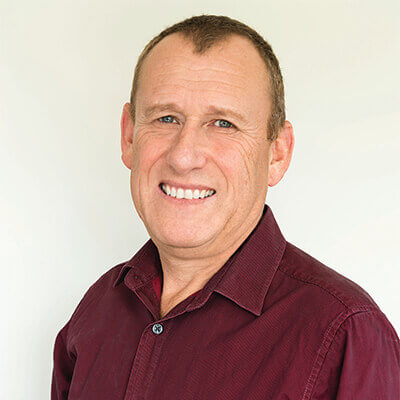 Residential Specialist: Wellington
Commerical Specialist: National
Licensed Salesperson - REAA 2008
peter@ifindproperty.co.nz
021 225 5753
Peter Ambrose
.
Peter has spent most of his career in the corporate environment as a senior manager in telecommunications. Peter has a passion for technology and the opportunities that can bring to our lives.
During his time working long hours in the corporate world, Peter managed to build up a sizeable portfolio around the country by applying many different investment tactics to achieve his goals.
In 2014 it was time to leave the corporate world and just focus on his passion for property.
As well as trading and investing full time, Peter is also a highly regarded property mentor.
"I really love the opportunity to help other people achieve their long term goals by assisting them to understand the numbers and factors involved with any property deal. The more knowledge you have, the less perceived risk you take on and sometimes I just need to help my students to make a decision".
Peter is the executive of the Capital Property Investors Association and enjoys giving back by regularly conducting meetings with like-minded people to talk about property.
We worked with Peter Ambrose in Wellington to find out first property. Peter is highly knowledgeable about both property investing and the Wellington property market - he took on board all of aspects we were trying to achieve with the property and worked relentless to find something that worked for us, whilst offering plenty of valuable advice along the way. After the purchase, Peter was very open about staying in touch and continued to offer us valuable advice and connections. Highly recommend working with him!
We really enjoyed working with Peter to purchase our first investment property and learned a lot through the process. We're planning an extensive renovation to increase the yield and wouldn't have purchased this type of property if it wasn't for Peter's help. His enthusiasm for property investment and experience in the Wellington market were clear from the beginning.

Peter was always available to talk through any questions or concerns we had throughout the search and due diligence process, and was very patient as we decided which of two houses to pursue. When it came time to put an offer in, Peter's up-to-date market knowledge helped us come up with a price that would be competitive in a hot and fast moving market.
With his senior management background, Peter also does voluntary work for Business Mentors NZ and enjoys helping small businesses succeed and grow their presence.
As Peter is extremely active in the Wellington market, it was an obvious opportunity to extend his passion for property by joining iFindProperty as a property finder to help others achieve their goals.
Peter has a large network of people to call on and knows the Wellington market very well, so he will be looking to bring Wellington opportunities to iFindProperty clients.