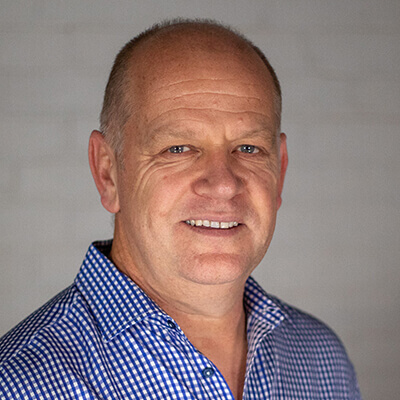 Licensed Salesperson - REAA 2008 
dean@ifindproperty.co.nz
 021 366 442
Dean Horo
.
Having purchased his first investment property on the Te Atatu Peninsula while living in Auckland, Dean has actively been building his portfolio since his move south in 2004 with his wife and two now teenage daughters.
Prior to joining the iFindProperty team, Dean has predominantly held leadership and management roles in the sport industry, mostly in high performance sport.
Dean is a firm believer that you need the right support team around you to provide not only professional expert advice and guidance but mentoring, encouragement and good old honest feedback as well.
He also believes that while property investment is a serious business, it should also be an enjoyable process connecting, sharing progress and learnings with like-minded people.
Dean's personal investment strategy has involved renovating higher yielding multi income buy and hold investment properties in Dunedin, mixed with the odd capital gain property in the Queenstown market, although he recently purchased and renovated a mixed-use commercial heritage property in Dunedin's CBD and completed his second development project.
Dunedin continues to be a solid investment market for trading, buy and holds and residential developments in both the student and non-student market with future demand for rentals in the non-student areas looking likely to be driven by the Dunedin Hospital rebuild as well as significant infrastructure spend by the University of Otago.
Queenstown and the surrounding area holds a special place in Deans heart after spending almost every summer in the area while growing up in Invercargill. In regard to investment in the basin, "play the long game investment wise in this area and there is potential to reap the rewards down the track."
When not working on his portfolio or helping his investor clients build their portfolios, he squeezes in a little exercise and golf, enjoys hanging out with his girls and taking every opportunity to socialise with friends.
As a new investor, the process of buying a rental property could be overwhelming, especially when looking in a region that I have zero knowledge about. I couldn't be more grateful when I was introduced to Dean.

Dean assisted me from day one and presented variety of options that suited my criteria. He communicated every single step of the way and always put my best interest. His professionalism, expertise, and approachability makes him a great person to work with.

It's been invaluable to have Dean in my corner as someone that I can fully trust. I can confidently say that his service went above and beyond my expectations. I couldn't not have achieved my goal without his help and I have no hesitation in using his service again hopefully in near future.
We returned to iFindProperty to buy our second investment property and are just as happy with their service this time around. We bought in Dunedin with the help of Dean, who did all the heavy lifting for us - a relief, since we are still very new to property investment. We're extremely happy with the result - even in a tough market - and highly recommend IFP.
We have been investing in rental property for some time but when we were looking for our first development property in Dunedin we engaged Dean from iFindProperty.

Dean quickly found a property that matched our quite specific requirements for a high yielding rental with development potential. He advised on a recommended purchase price which has ended up saving us considerable money.

Dean carried out detailed due diligence and was able to get us information quickly by leveraging his contacts in the Dunedin area. This was invaluable given the short timeframe we had to complete our due diligence.

In short, Dean did an excellent job of all the heavy lifting, which made the purchase easy and allowed us to focus on our day jobs. We would certainly use Dean again or recommend him to other investors.