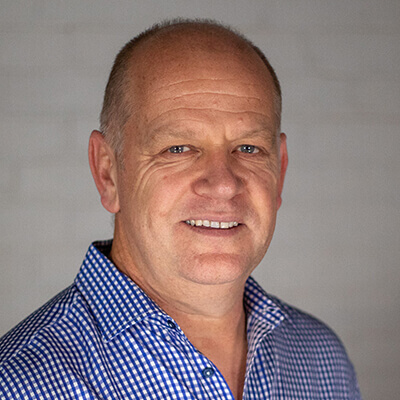 Licensed Salesperson - REAA 2008 
dean@ifindproperty.co.nz
 021 366 442
Dean Horo
.
Having purchased his first investment property on the Te Atatu Peninsula while living in Auckland, Dean has actively been building his portfolio since his move south in 2004 with his wife and two now teenage daughters.
Prior to joining the iFindProperty team Dean has predominantly held leadership and management roles in the sport industry, mostly in high performance sport.
"I see my background and experiences in the sport performance industry advantageous when working with clients to develop and support their investment strategy. I have been exposed to learnings and insights from some of the most successful athletes, coaches and programmes in NZ and I use these strategies and ways of thinking to help clients I work with achieve their investment goals."
Dean is a firm believer that you need the right support team around you to provide not only professional expert advice and guidance but mentoring, encouragement and good old honest feedback as well. 
He also believes that while property investment is a serious business it should also be an enjoyable process connecting, sharing progress and learnings with likeminded people.
Dean's personal investment strategy involves renovating and developing higher yielding buy and hold investment properties in Dunedin mixed with the odd capital gain property in the Queenstown market although he recently purchased and renovated his first mixed-use commercial heritage property in Dunedin's CBD.
Dunedin continues to be a solid investment market for trading, buy and holds and residential developments in both the student and non-student market with future demand for rentals in the non-student areas looking likely to be driven by the Dunedin Hospital rebuild as well as significant infrastructure spend by the University of Otago.
Queenstown has some tough times ahead as a direct result of Covid-19, however Queenstown and the surrounding area is a very special place in the world and it will be back… "Play the long game investment wise in this area and there is potential to reap the rewards down the track."
When not working on his portfolio which he mostly continues to enjoy managing himself, he is a taxi for his kids in regard to getting them to their sports, squeezes in a little exercise, enjoys taking every opportunity to socialise with friends and relaxing in Arrowtown over the summer.
What Dean helped us with, above all else; was spotting the deal and spotting the nuances which would have blind-sided us.  He lead us through step-by-step, he was prompt and efficient and ambitious on our behalf, but appropriately ambitious to our appetite for balancing risk and security. 

He really got to know what we wanted, in a tough market, whilst showing us the variety of options available.

At all stages Dean was constantly checking in with us and never made us feel pressured to close a deal if we were getting cold feet.  One of our goals with this venture was to enjoy it and we can happily tick that box.