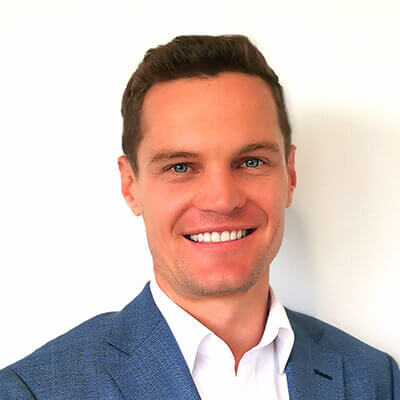 Property Investment Specialist Christchurch
Licensed Salesperson - REAA 2008
chris.mckernan@ifindproperty.co.nz
0210 815 4070
Chris McKernan
.
At a very young age, Chris became interested in the idea of investing and started reading lots of books relating to it. When he was 12 years old, after a lot of persuasion his mother agreed to open a credit card account and a share trading account in her name for him to use. From there he started trading shares and a small import business that, combined with trading cars, part time work and some money from his parents allowed him to pay for flying training to complete his Commercial Pilots Licence.
After a few years of focusing on his flying career and travelling, Chris decided to set down roots in Christchurch and purchased his first home. Buying and renovating this property sparked his interest in property investing. After lots of reading and attending seminars, he started building his portfolio with the aim of creating a passive income for security and to allow him to spend more time bike riding, paragliding, skiing and generally anything adventurous.
Through his training and time as a Captain on the Airbus A320, Chris has gained invaluable skills in communication, problem solving, analysis, time management, risk management and negotiation that he has used to build his investing team and ultimately his portfolio. The most valuable member of his team is his wife, Jaimee, who is a residential property manager.
Chris has a strong belief in a very bright future for the "new" Christchurch which is yet to be built into property prices there. "I feel Christchurch has so much to offer, it's the second largest city in the country and has some great yielding properties at such reasonable prices. I think many people are put off by the complexities surrounding Technical Categories and EQC repairs etc." Having completed everything from small claims and repairs all the way up to multi-unit "as is where is" renovations to an insurable standard, Chris can put your EQC concerns at rest.
Chris McKernan helped me to purchase my first investment property. I couldn't have done it without his help. I was purchasing from abroad, in a city I didn't know very well and I was trying to get the investment completed to a tight timeframe. Chris helped me throughout the process with step by step direction, timely advice and great tips. From finding a fantastic property at the start all the way through to settlement, the communication and assistance provided was highly valuable. Working with Chris gave me the confidence to complete a property investment because I knew I wasn't making any critical mistakes. I highly recommend considering a buyers agent if you're unsure of any part of the property investment process!
Chris from iFindProperty Christchurch has been a pleasure to deal with, he was very prompt with looking for suitable houses which meet our brief. He is a great communicator throughout the whole process from putting offers forward, going conditional, unconditional and finally settlement. Very happy to recommend his services.