Christchurch Property Market Update
by Maxine Clason-Thomas on
Article appears under: Christchurch, About Property Investment, Local Markets, Your Expert Team
---
Christchurch is the ideal market for those who prefer to be counter-cyclical when they invest and in the words of one of the greatest investors of them all...
Be fearful when others are greedy, be greedy when others are fearful.
After the 2011 earthquake, a lot of housing was planned and built, replacing a lot of seriously low quality housing stock. Nobody in the planning departments saw "as is where is" rentals sticking around this long, which has added to an oversupply. However, the slack is starting to be taken up and with the re-build chugging along, many people are moving back to the city and its surroundings, embracing a new and innovative city. My husband and I moved back to Christchurch after years in Auckland and my young family love it here.
While the city population fell post-earthquake, it has since recovered and had already exceeded its pre quake levels by June 2017. Council projections show a steadily rising population, indeed "Christchurch City Centre" (which expands beyond the CBD) was the most searched for location in the South Island on trademe property in January this year.
Source: Stats NZ
The latest figures from QV show
Upper end areas such as Fendalton, Cashmere and Merivale are now selling for around their 2016 CVs.
Areas still offering better value are predominantly investor-owned suburbs of Avonside averaging 12% below CV and Phillipstown of 10% below,
Popular suburbs such as Riccarton and Upper Riccarton are showing signs of growth, with the average buying price now sitting around 5% below CV.
Riccarton's popularity stems from a combination of strong student demand, it is close to the University, close to Riccarton Westfields Mall, within the Christchruch Boys and Girls High school zones and also on the cusp of the CBD and Hagley Park.
Christchurch Property News
Christchurch investment property market news, stats, case studies and more, periodically delivered to your inbox.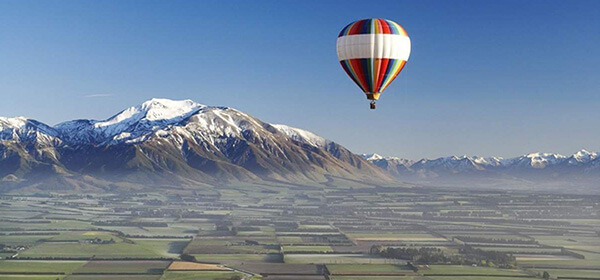 Prices range from approximately $730,000 down to $190,000 respectively in the above suburbs with returns ranging from as low as 3.5 -4% up to 8% (or higher if you are willing to take on large projects).
Typical yields around Riccarton, depending on property type are around 5 - 6.5%. I have just helped a buyer secure a house here, which is slightly cashflow positive straight away and has good immediate value-add from a bedroom conversion.
Rents are a little stagnant and growth will likely be slow in the short term, however with New Zealand's continuing high immigration (and the government back-peddling on election promises to cut it) and rapid price and rent increases in other cities, this seems to be the exception, rather than the rule.
Using the stats engine on the Landlords website we can compare value trends across New Zealand cities. Interestingly (despite a post-earthquake bump in the Garden City) Christchurch has tracked Hamilton and Tauranga quite closely to date and now trail them by a whopping 25%.
Two of the larger projects due a couple of years from now that should have a major impact on the city are:

Metro Sports facility expected to open early 2021 – this is intended to be the largest aquatic and indoor recreation and leisure venue of its kind in New Zealand. More detail on this spectacular project here
Convention centre - the $475 million convention centre is expected to be completed in early 2020 more details here
Another exciting event to keep an eye on is the move of the Shirley Boys and Avonside Girls to QE11 Park. This rebuild is set to be the 'ultimate campus' for more than 2000 students. Expected opening date is term 2, 2019. Suburbs surrounding this area are mainly lower decile and very affordable… may be a good time to explore some of these surrounding suburbs now! More info here
If you want to buy at a low point in the cycle, with minimal competition and later enjoy the growth as the population continues to increase, now is a great time to get into this market. Buyers still enjoy negotiating power and you can secure longer due diligence periods to really size up the costs and probable outcomes of any opportunity.
---