[SOLD] Buy One or Buy Them All!
615-621 Miller Street & 501 Albert Street, Hastings - $1,110,000 for all five (can also be sold separately)
5 Flats/ 5 Titles: Three x 2 beddies, One x 3 beddie + one x 1 beddie.
Cashflow positive, tidy multi-tenancy property, complete with tenants right in the middle of town. High demand location with room to add value, tidy as is.
---
About the Property
Buy one or buy all 5.
Built in the 80's and very tidy, Each flat has a front lawn and trees to create a pleasant outlook for a CBD flat. No off-street parking required as tenants can walk to work, although the three bedroom flat does have a carport.
Cedar and iron construction, all flats are joined together with a small front yard (larger for the three bedroom).
Layout of each flat:
501 Albert Street - 1 bedroom flat, aluminium joinery, sliding door opens onto combined lounge/kitchen, vinyl flooring, one separate bedroom with wardrobes, single toilet and vanity with shower over bath, vinyl flooring. separate laundry opens onto paved fenced courtyard including washing line and garden shed. Rented $230 p/w, market rent $250 p/w. Asking price $185,000
621 Miller Street, front outdoor area, also has aluminium joinery and sliding door opening into combined lounge/dining leading into kitchen - upstairs leads to two bedrooms. The two upstairs bedrooms light and airy, includes separate toilet, bathroom includes shower over bath and vanity. There are two toilets, one up and down, laundry leads to washing line and paved BBQ area and garden shed. Rented $310 p/w, market rent $320 p/w. Asking price $235,000.
619 Miller Street - same layout and configuration as 621 Miller Street. Combined lounge and kitchen with vinyl flooring in kitchen. Single toilet downstairs. Upstairs has a combined toilet, shower over the bath, vanity. Two bedrooms upstairs, light and airy. Rented $310 p/w, market rent $320 p/w. Asking price $235,000.
617 Miller Street - same layout as other two 2 bedroom flats - a two bedroom unit attached to others in the same 1980's style, with aluminium joinery, cedar cladding and long run iron roofing. It consists of a combined lounge and kitchen downstairs, single toilet and separate laundry downstairs, a combined bathroom/toilet upstairs and two bedrooms upstairs. It has a combined lounge and kitchen, single toilet and laundry downstairs. Rented $310 p/w, market rent $320 p/w. Asking price $235,000.
615 Miller Street - three bedroom flat, has a much larger lawn in front than the others, tidy and includes a carport. Pleasant outlook. well kept, young family tenants this property. Combined lounge, leading through to kitchen. There is a laundry, and single toilet downstairs. Three bedrooms upstairs, light -filled. Combined shower over bath upstairs. Rented $330 p/w, market rent $350 p/w. Asking price $280,000.
All flats are insulated top and bottom.
Currently tenanted for $1470pw for all five, market rent appraised at $1520-$1570pw, these numbers work. Secure cashflow positive properties in a fast appreciating area (13% rent rise in Hawkes Bay last year and 60% growth in values in the Hawkes Bay in the last two years).
These properties are available to purchase individually (2 beds at $235K each, 1 bed $185K, 3 bdrm at $280K, or buy all five for $1,110,000.
Amenities
CBD flats located close to all the main amenities, transport routes, public transport, Hastings town centre shops, schools and supermarkets. Tenants would walk to work.
Rates File 501 Albert and 615 621 Miller Street Hastings.pdf
Lauren Worsley
Property Investment Specialist
lauren@ifindproperty.co.nz
021 847 333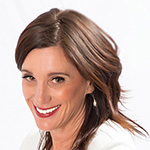 Maree Tassell
Licensed Agent - REAA 2008
maree@ifindproperty.co.nz
027 486 6146
Contact us about this property