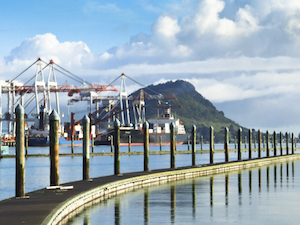 Tauranga is New Zealand's fifth largest city and sits right on the water's edge and is well-known for its blue skies, warm climate, sparkling harbour and relaxed lifestyle.
The Port of Tauranga is New Zealand's largest export port, with brisk but seasonal shipping traffic. It is a regular stop for both container ships and luxury cruise liners.
Much of the countryside surrounding Tauranga is horticultural land, used to grow a wide range of fresh produce for both domestic consumption and export. There are many kiwifruit and avocado orchards as well as other crops and paper and timber exports flow out of New Zealand via the port.
The following companies have their head offices based in Tauranga: Ballance Agri-Nutrients, Brother NZ, C3 Limited, Craigs Investment Partners Ltd, Dominion Salt, Kiwi Bus Builders, Port of Tauranga, Shuzi New Zealand Limited, Trimax Mowing Systems, TrustPower, Zespri International
Tauranga at a glance
Population
119,800 (2013 Census)
Forecast Population
155,600 (2033) and 172,100 (2043), source Stats NZ
Tertiary Education
Bay of Plenty Tertiary Education Partnership
(Bay of Plenty Polytechnic & University of Waikato)
Main Industries
Agriculture and Horticulture, Shipping and Export, Tourism, Retail
Ports and Rail
The Port of Tauranga
Kiwi Rail
Public Transport
Bay Bus for the urban bus service and links to Rotorua, Te Puke, Katikati, Whakatane, Opotiki & Kawerau.
Property Market Characteristics
Tauranga:

Inner Suburbs - Gate Pa, Greerton, Parkvale, Bellevue, Brookfield - working class, good investments returns neutral or positive. Close to schools, amenities and town.
Other Inner Suburbs - Otumoetai, Matua, Judea, Bethleham - more expensive, established, negatively geared suburbs. Close to good schools and desired by owner occupiers. Attracts stable and upper class tenants.
CBD Market - Avenues - High rental demand as close to amenities. Desired by singles, couples, working professionals. Mostly negatively geared investments.
Outer Suburbs - Welcome Bay, Ohauiti - Close to the water, some homes have views, parks, good primary schools. A motorway link is currently being built to shorten the transit time to town (currently 15-20 mins peak, down to approximately 10 mins). Desired by young families and older couples. When the motorway link is completed (1-2 years) these properties will be more desired by working professionals. Possible to attain neutral or negatively geared properties with reliable and good tenants.

Mount Maunganui - Very desirable area due to proximity to beach. Great "beach" vibe shops/ cafes along the waterfront. Generally negatively geared properties with a mix of tenant types. The large shopping centre "Bayfair" is a focal point for all of Tauranga.
Papamoa - There are two distinct areas:

The older and established part of Papamoa, close to beach, cheaper than Mount Maunganui.
New subdivisions and sections, house and land packages, new developments, schools, shopping etc. Massive population growth is forecast in Papamoa with schools and commercial areas penciled in.

Pyes Pa - New subdivision, new sections being released, house and land packages, new developments. Attracts families and working professionals.
Maps: Tauranga Suburbs | Region
Tauranga Properties for Sale
All our Tauranga properties have SOLD. Make sure you are added to our Tauranga Hotlist of buyers who get first notification about new properties to ensure you don't miss out.
How to Invest in Tauranga
iFindProperty is a licensed real estate agency and we cover all of the Tauranga region. Janet is an investor herself and the best in the business at helping other buy, or sell, Tauranga investment properties.
Premium Buyers Service: For serious buyers only. Engage an iFindProperty expert to secure you a great investment that meets your criteria.

Limited spaces available.

Property Listings: We advertise Tauranga listings for sale by email. Join our mailing list for free.
Hot Buyers List: For Tauranga - specific information please request to join the Tauranga hotlist, after an introductory phone call you will start to be notified about Tauranga deals first.
For Vendors
iFindProperty runs a full-service property sales operation. We are investors also so work with an agent who understands YOU and get great results with minimal disruption to your tenants.
Please contact Chris below or enquire through our website.
The Tauranga Team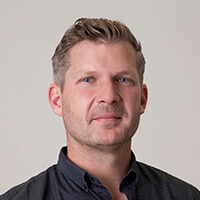 FREE Course and GREAT Deals
Members hear about new deals FIRST and have access to our FREE online property investment course.
Not seeing what you want?
Don't wait for the market to bring a deal to you, we will help you go out and get it!
Investor Case Studies
Real stories from clients with different goals and strategies about how they invested successfully.