Small City Benefits, Big City Ambition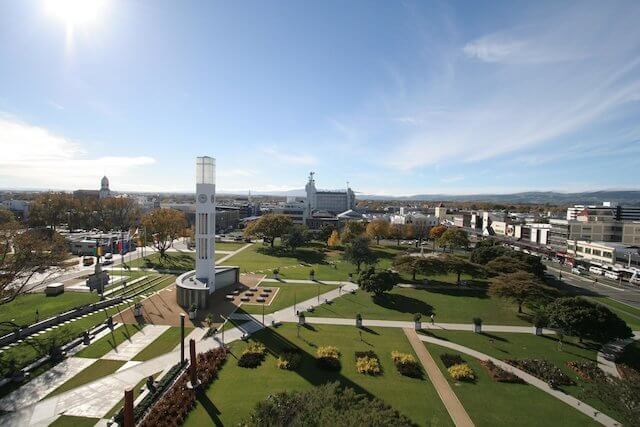 Palmerston North is strategically located at the geographic centre of New Zealand offering easy access to the lower North Island and Wellington. With lower operational costs underpinning affordable living, minimal commute times for an enviable work-life balance and a strong, stable economy with developing industries, the growth potential of Palmerston North is apparent.  As it stands, "Palmy" is one of the last affordable cities in the country, so for the cashflow driven investor with an eye for a growth market, this city must be on your radar.
Palmerston North is at the heart of the Manawatū district within central New Zealand and is the economic and cultural centre of the Manawatū-Whanganui region. The city has excellent fundamentals for a diverse property investment portfolio. Firstly, it offers consistent employment opportunities to protect against market fluctuations. The city was founded on the agricultural sector which continues to thrive and is an important producer for our meat and dairy export industries. A vibrant student population and entrenched defence sector also contribute to a robust, reliable economy. Secondly, it is a city that is not only ambitious about its growth - it has government and private sector funding behind it.
Central Government has identified Manawatu-Whanganui as a surge region and with this growth brings significant opportunities around labour shortages, housing and rental shortages and rising house prices due to supply and demand. Identifying markets where the demand for owner occupier and rental dwellings has robust, incremental growth is key to realising the capital and cash-flow potential of your property portfolio.
A thriving Palmerston North is attracting investment into future-focused industries. The region is a national centre of excellence for food innovation and agribusiness research. Food HQ constructed at Massey University, is leading the way in agri-food science and agri-tech. With $250 million to be invested in Food HQ over the upcoming years and the high concentration of world-class research and business collaboration on offer, Palmerston North is on track to be the Southern Hemisphere's powerhouse in the increasingly vital food sector.
Palmerston North acts as a central hub for the North Island with highway, rail and air connections to major centres and regions in all directions, enabling a successful distribution and logistics centre.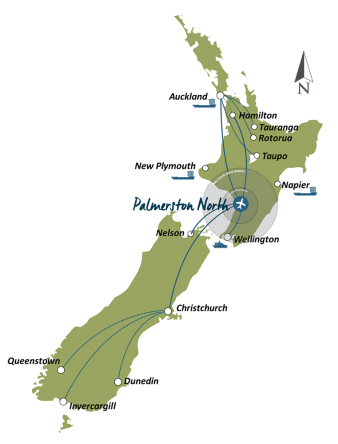 The region already shifts six times the freight of Taranaki and two and half times as much as Wellington. Future development will enable even greater opportunity in this critical sector. The region will see three-billion dollars' worth of commercial and central government investment in infrastructure and construction which is underpinning the region's rate of growth. Construction of the new KiwiRail regional freight hub, development of a Regional Ring Road and completion in 2020 of an expressway linking Levin to Wellington will be game-changers making it easier to move freight through the region.

The mighty Manawatu is a great place to live, work, do business, study and is ripe for investment potential. Importantly when future proofing your investment, the region's growth is supported and celebrated by an award-winning planning team focused on developing an environment that enables outstanding quality of life, while providing a sturdy foundation for business investment and population growth.
Palmerston North at a glance
| | |
| --- | --- |
| Population | The region's population is $87,300 as of April 2019. |
| Tertiary Education | Massey University, IPU - Institute of the Pacific United, UCOL - University College of Learning |
| Main Industries | Agriculture underpins the region's economy alongside tertiary education, health and defence. Growth industries in agri-business, food-science, logistics and construction. |
| Ports & Rail | West coast railway linking the city to Wellington. |
| Air | Whangarei Airport is located 7.4 kilometres (4.6 mi) southeast of the city centre, in the suburb of Onerahi. |
| Road | Inner city bus and daily commuter rail transport to Wellington. |
Property Market Update - March 2019
Manawatu-Whanganui average house prices rocketed to a record high of $348,000 in January, shooting up 21.7 per cent over 2018 – the fastest annual growth in the country. Palmerston North is one of the city's leading the country in terms of rise in house prices, growing almost 15% in the last year as of March 2019 with a median sale price of $415k.
The average current house value in Manawatu was up 10% in April 2019 compared with a year earlier. Growth outperformed relative to New Zealand, where prices increased by 2.3%. The average current house value was $403,192 in Manawatu over the March 2019 year. This compares with $680,063 in New Zealand.
Building consents in the region were very strong in 2018. The value of residential consents in the region grew a significant 31 per cent in the year to December 2018, compared to 6.1 per cent growth nationally. This is further evidence of the nature and approach of the future focused Planning Team.
In Palmerston North, the median weekly rent price hit a record high of $390 in February, up 13 per cent on the previous year. Demand jumped significantly too, up 32 per cent, while the supply of rental properties dipped dramatically by 29 per cent. During the competitive student fueled month of February, the Manawatū's vacancy rate was comparable to a big city, at less than 1 per cent.
The annual percentage rental increase in Manawatu/Whanganui at Feb 2019 was 9.4%, second only to the Hawkes Bay.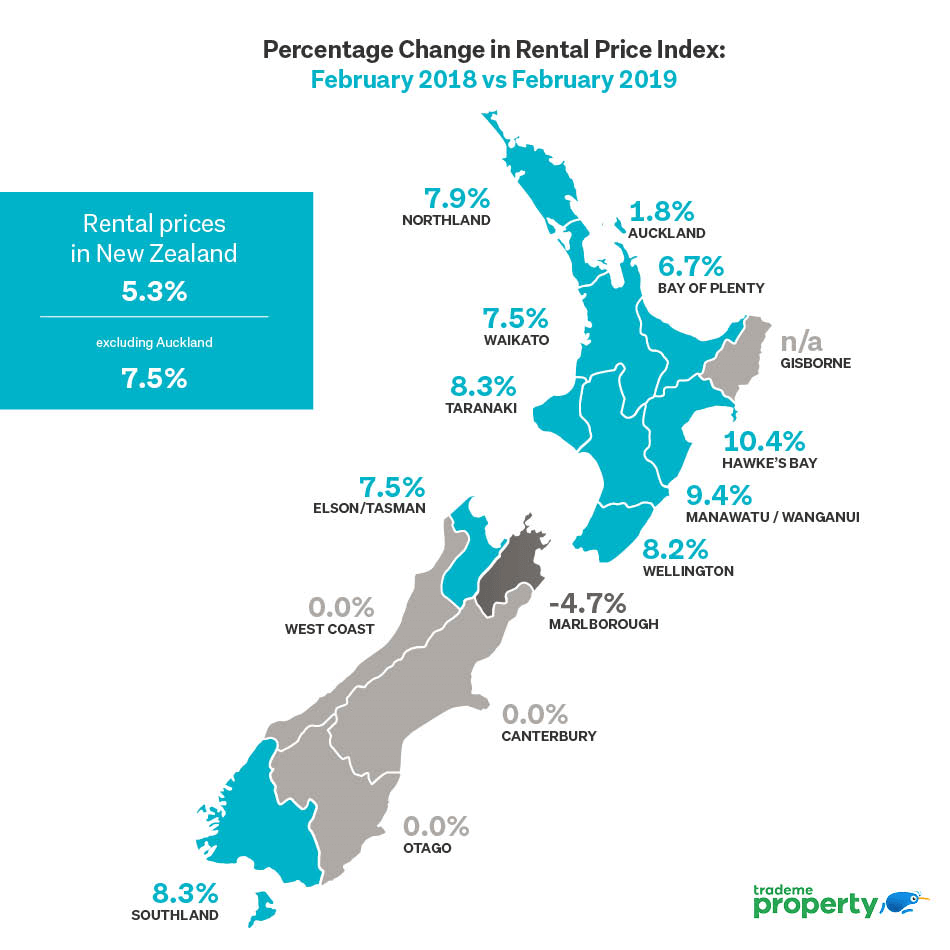 Palmerston North Property for Sale
How to Invest in Palmerston North
iFindProperty is a licensed real estate agency. Luke is an investor himself and the best in the business at helping other buy, or sell, Palmerston North investment properties.
Premium Buyers Service: Engage our Palmerston North Property Investment Specialist, Luke, to hit the pavement and find a property that meets all of YOUR criteria.
Property Listings: We advertise Palmerston North listings for sale by email. Join our mailing list for free.
For Vendors
iFindProperty runs a full-service property sales operation. Work with an agent who understands property investment and how to market your property to other investors, in a way that doesn't upset your tenants!
Please contact Luke below or enquire through our website.
The Palmerston North Team
FREE Course and GREAT Deals
Members hear about new deals FIRST and have access to our FREE online property investment course.
Not seeing what you want?
Don't wait for the market to bring a deal to you, we will help you go out and get it!
Investor Case Studies
Real stories from clients with different goals and strategies about how they invested successfully.