Rotorua Rental Market Update
by Debbie Van Den Broek on
Article appears under: Property Management, Local Markets, Rotorua, Your Expert Team
---
For those of you that don't know, not only am I a property finder for iFindProperty but I also own a Property Management Company as well, RentAssured. In this update I thought I would give some insight into what is going on in the Rotorua rental market.
At the time of writing this there were only 71properties advertised for rent in Rotorua. The rental market is very, very tight with many more applicants than properties available. It has been this way for quite some time now.
Tenants with poor credit or a history of not caring for their homes are now having to move further out of town and pay higher than market rent.
Some seem to be getting more sneaky in their bid to find a home. Even I got caught out recently with a landlord giving a good reference only to call me two weeks after they rented my home to say that they were terrible tenants (thanks mate!).
A plethora of police visits for domestic violence offences ensued before the tenant moved in with friends leaving several deported Australian overstayers and a number of gang visitors. Fortunately they decided to leave immediately after getting a 90-day notice.
Rents have increased enormously over the past 18 months.
Three bedroom homes that were renting for $285 per week are now getting $370 - 390 per week.
A two bedroom unit that was getting $180 per week now gets $300 per week
Most one bedroom properties now rent for $200 per week or more.
With the recent increase in rates (often adding an extra $6 per week to the costs) and insurance increase this is only set to rise further.
Rotorua Property News
Rotorua property market news, stats, case studies and more, periodically delivered to your inbox.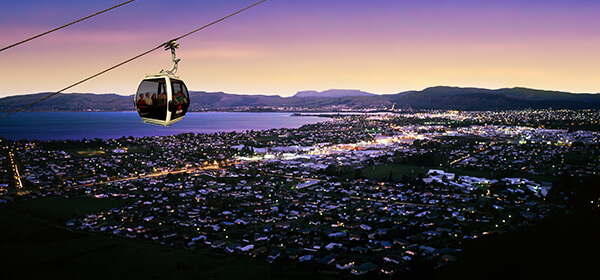 It seems that WINZ will pay much higher rents as it is still cheaper than putting a needy family into a motel unit. This means suburbs, like Western Heights, are getting very high rents compared to better quality suburbs where working families struggle to afford the proportionally higher rents.
If you are unsure of whether your investment property is getting market rent, please feel free to send me an email at debbie@rentassured.co.nz and I can review the rent you are obtaining.
Don't buy a bad property in a hot market
Although the rental market is very tight at the moment, it is always worth keeping your eye on the ball to ensure the investment property you purchase today is not tomorrow's "dog" investment. As a Property Finder with iFindProperty, my promise to my clients is that you will not be unknowingly sold an investment property that turns out to be a long term mistake waiting to happen.
As property prices have increased considerably over this time period, rents have also held up and decent yields can still be obtained. There is currently a considerable number of "dog" properties on the market for unexpectedly high prices and out of town buyers run the risk of buying something that those who know the market and town are staying well clear of.
If you want an honest opinion from someone that knows, make sure you give me a call, I am happy to go over the number with you.

---